National Online Training and SmartTend™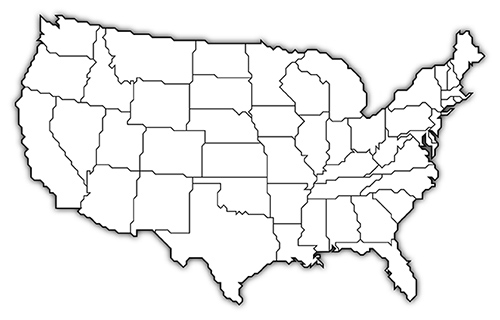 Disclaimer and Enrollment Policies
National Online Training and SmartTend™, hereby agrees to provide the party, hereinafter referred to as "student", with a training course. Courses online are to be completed during the time frame of 90 days.
Course Participation: At various points throughout the online course, our system will ask personal validation questions that need to be answered correctly. If you do not answer the questions correctly, you will have another opportunity to answer in order to advance. Students will need to participate in answering some questions 'essay style'. If the student does not provide a valid response to the essay question it will be marked 'incorrect'.
REFUND POLICY:
The student can cancel the training course at anytime within the first 10 days of registration. The course fee will be subject to an $28.00 administrative fee and the balance will be refunded when:
Online training course has not been completed and a certificate of completion has not been issued and
Online training course of instruction is discontinued by the 'student' and
Refund request is submitted in writing via email, fax, or USPS and
Refund request is made within 10 days of registration.
A FULL REFUND WILL BE GRANTED WHEN:
The enrollment of student was procured as a result of any misrepresentation in advertising, promotional materials of National Online Training/SmartTend™, or representation made by an OWNER or employee of National Online Training/SmartTend™. All refunds will be completed within 2 business days after initial request.
SATISFACTION GUARANTEE OR YOUR MONEY BACK:
All SmartTend™, training courses come with a Satisfaction Guarantee. If you are not completely satisfied with our training courses, we will be happy to refund the entire costs of your course, less a $28.00 administrative fee. You must submit your request within 10 days of registering and before attempting the final exam.
GRADING AND PROGRESS POLICY:
By enrolling in the program, you acknowledge and understand that you must do the following to receive a certificate of completion:
Participate in the entire educational training class and meet the time requirement.
Correctly answer security questions when instructed by the program.
Successfully complete the course without the help or assistance of others.
Score 70% or higher on the final exam.
Agree that you will not allow another person to complete the training for you.
Understand that if you make below 70%, you may review the program and retest with no additional fees.
Understand that you do not have to complete the entire training at one time as long as you complete the entire training within the 90-day time period.
Understand that the training course must be completed within 90 days from the date of registration.
Understand that interruptions beyond the course owner's control could possibly occur.
PRIVACY POLICY:
By enrolling in any class with National Online Training/SmartTend™, you acknowledge and understand the following:
I understand that all information collected by National Online Training/SmartTend™ will be used only for validation and issuing my certificate.
For my protection, financial information is for billing purposes and is NOT stored in the SmartTend™ database. National Online Training/SmartTend™ will not sell or allow any collected information to be used by a third party company.
GENERAL INFORMATION:
National Online Training/SmartTend™ is prohibited from issuing a certificate of completion if the student has not met all the requirements of course completion, and the student should not accept a certificate under such circumstances. Your certificate will be deemed invalid if the student:
Signs the certificate without receiving the mandated hours of instruction and/or
Falsifies any information on certificate.
ENROLLING
Student enrolled swears/affirms that they are the person who is assigned to take the training course and that all statements on the registration form are true and correct. Student also confirms that they have read the provisions addressed above and fully understands.
This agreement constitutes the entire contract between the National Online Training/SmartTend™ and the student.
No verbal assurance or promises not contained herein shall bind the school or the student.
By Enrolling in any training with National Online Training/SmartTend™, you agree to the Disclaimer and Enrollment Policies.
Our Commitment and Standards
Educational Excellence Powered by National Online Training
SmartTend™
Our Commitment
Make a good faith effort to resolve any consumer complaint immediately and to provide quality and competency in our services.
Our Standards
Trust: We strive to establish and maintain a positive track record with all customers and clients.
Honesty: We adhere to our honesty standards
Truth: To honestly represent our products and services, including clear and adequate disclosures and policies of all training.
Transparent: We will openly identify all of our policies, guarantees and procedures to our customers and clients.
Honor Promises: We will abide by all written agreements and verbal representations.
Responsiveness: We will quickly, professionally, and in good faith address all disputes.
Safeguarding Privacy: We will protect data collected and guard against mishandling and fraud, collect personal information only as needed, and respect the preferences of customers regarding the use of their information.
SmartTend™